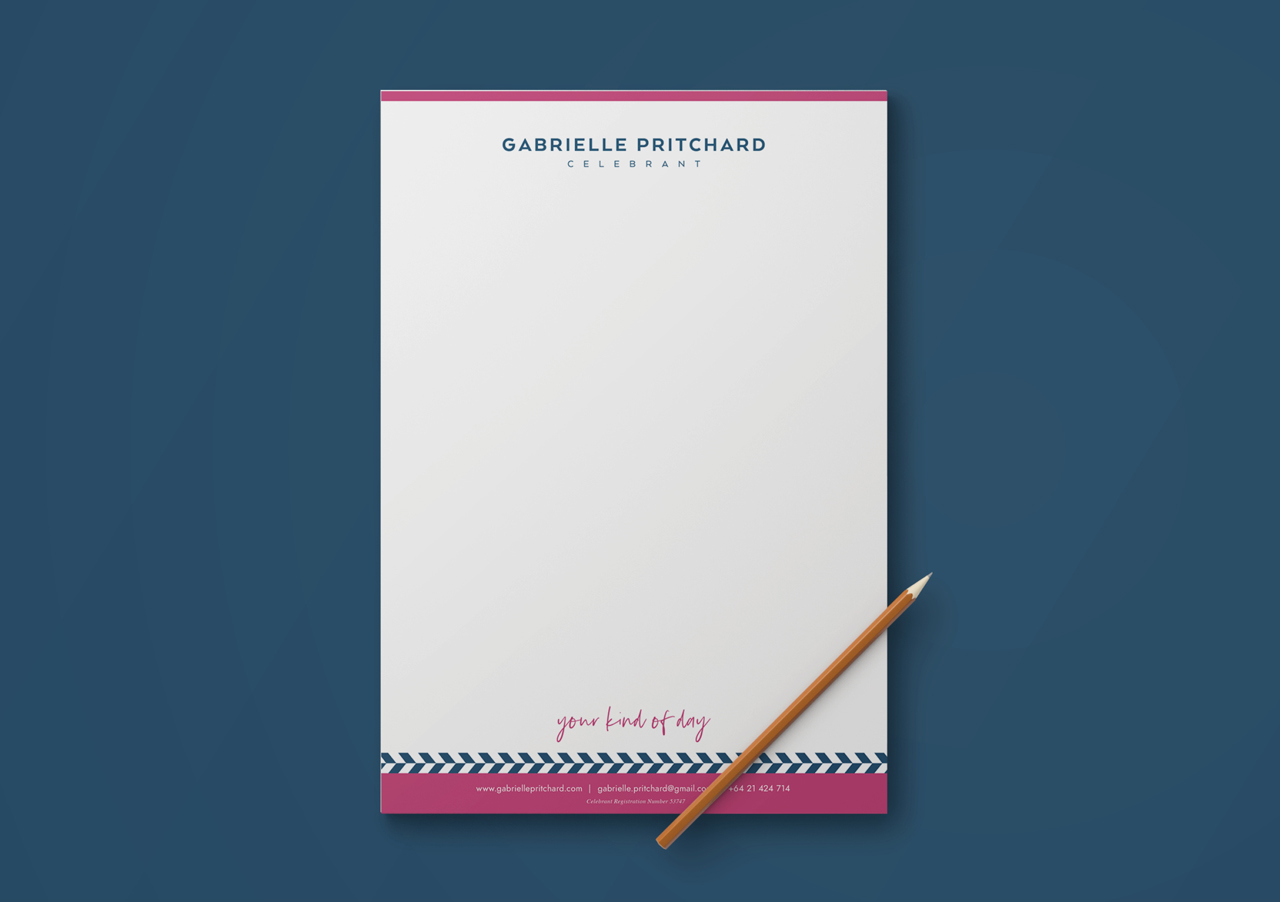 Gabrielle Pritchard Celebrant
Project
Gabrielle was looking to expand her celebrate work and needed new marketing material to reflect her modern bespoke ceremonies. 

Solution
Gabrielle already had some established design ideas so I took these concepts and rolled out the design system across communication material such as stationary, thank you cards and vow cards.

Outcome
A modern, vibrant cohesive design package that truly reflects the heart and soul of Gabrielle's business.
Client
Gabrielle Pritchard
Industry
Celebrant
Work Completed
Letterhead
Vow cards
Thank you Cards