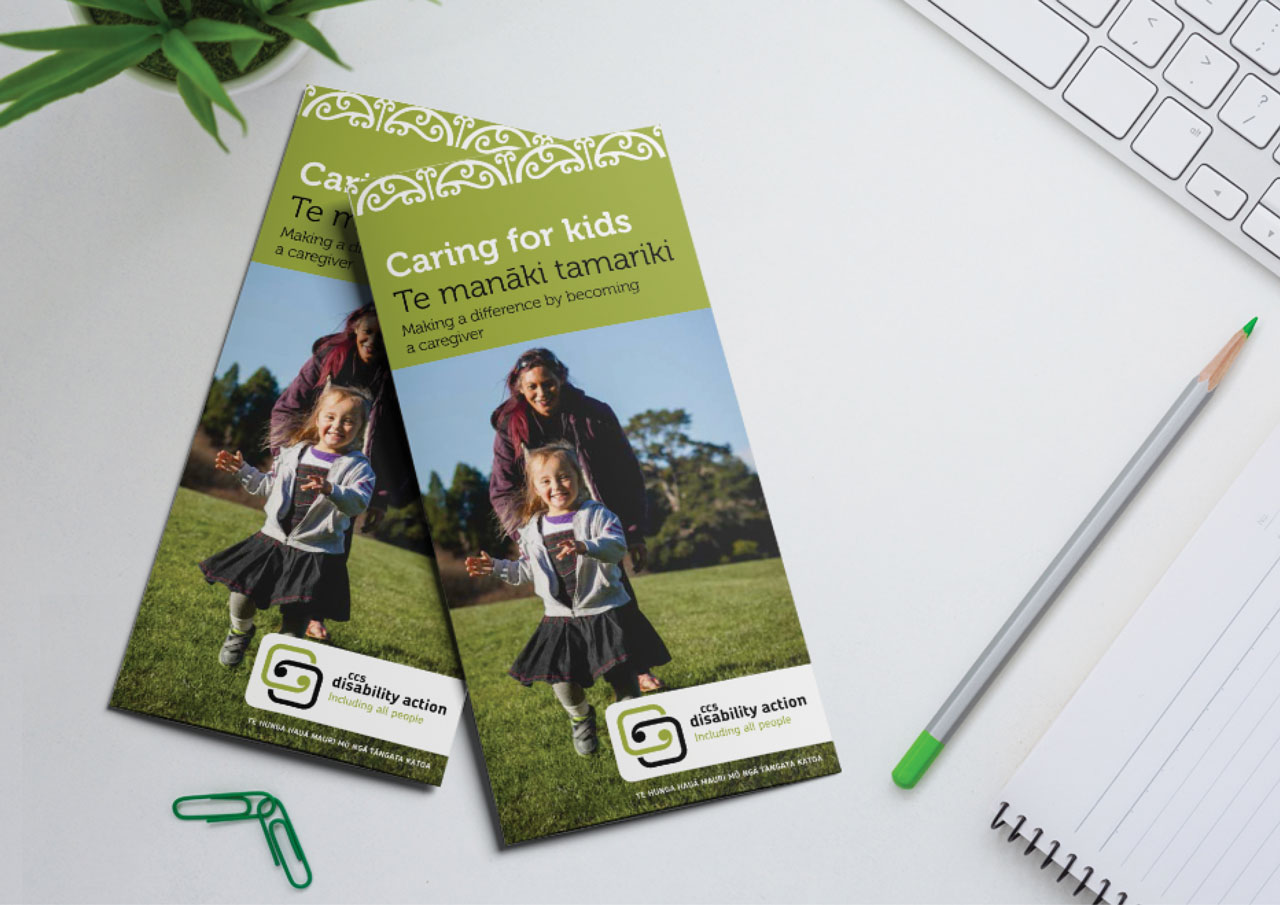 Project
CCS Disability Action is a nationwide organisation that provides support, advocacy and information for people with a disability. With a new Marketing Team ready to add life to this brand all areas of the business had an overhaul.
Solution
Make Creative worked closely with CCS Disability Action's communication team for over 8 years. The main direction in all the projects I took on was to have a celebratory, friendly and inclusive design. I re-designed all brochures including DL, A5 and A4 sizes.  I also working on brand guidelines, annual reports, banners, workshops and collated a huge photo library to draw upon.
I also worked on the hugely successful In the Know directory, which was inspired by the challenges many parents and caregivers of disabled children face getting good information about the range of support that is available in New Zealand.
Outcome
The result was cohesive suite of marketing communication that was loved by the team as well as the community it supports. A massive achievement was CCS Disability Action securing a huge amount of extra funding from the government to help role out a lot of these creative ideas based on my concepts.
"I have worked with Emma for over five years now and would highly recommend her as a creative, professional and talented graphic designer. Emma has tremendous technical and artistic skill and a great ability to interpret a brief to deliver beyond your expectations. During the time we have worked together she has breathed life into an incredibly diverse range of mediums and media for our organisation. She has consistently delivered work to a really high standard and she's also a fantastic communicator and is extremely dedicated. Emma is a real pleasure to work with." Lucy Green, Communications Manager, CCS Disability Action Northern Region.
Client
CCS Disability Action
Industry
Support and Advocacy

Work Completed
Re-design of all Brochures
Posters and Flyers
Signs and Displays
Forms
Annual Reports
Powerpoint Templates
eDMs
Image Collation
Designing 2 versions of In the Know
Marketing material supporting In the Know