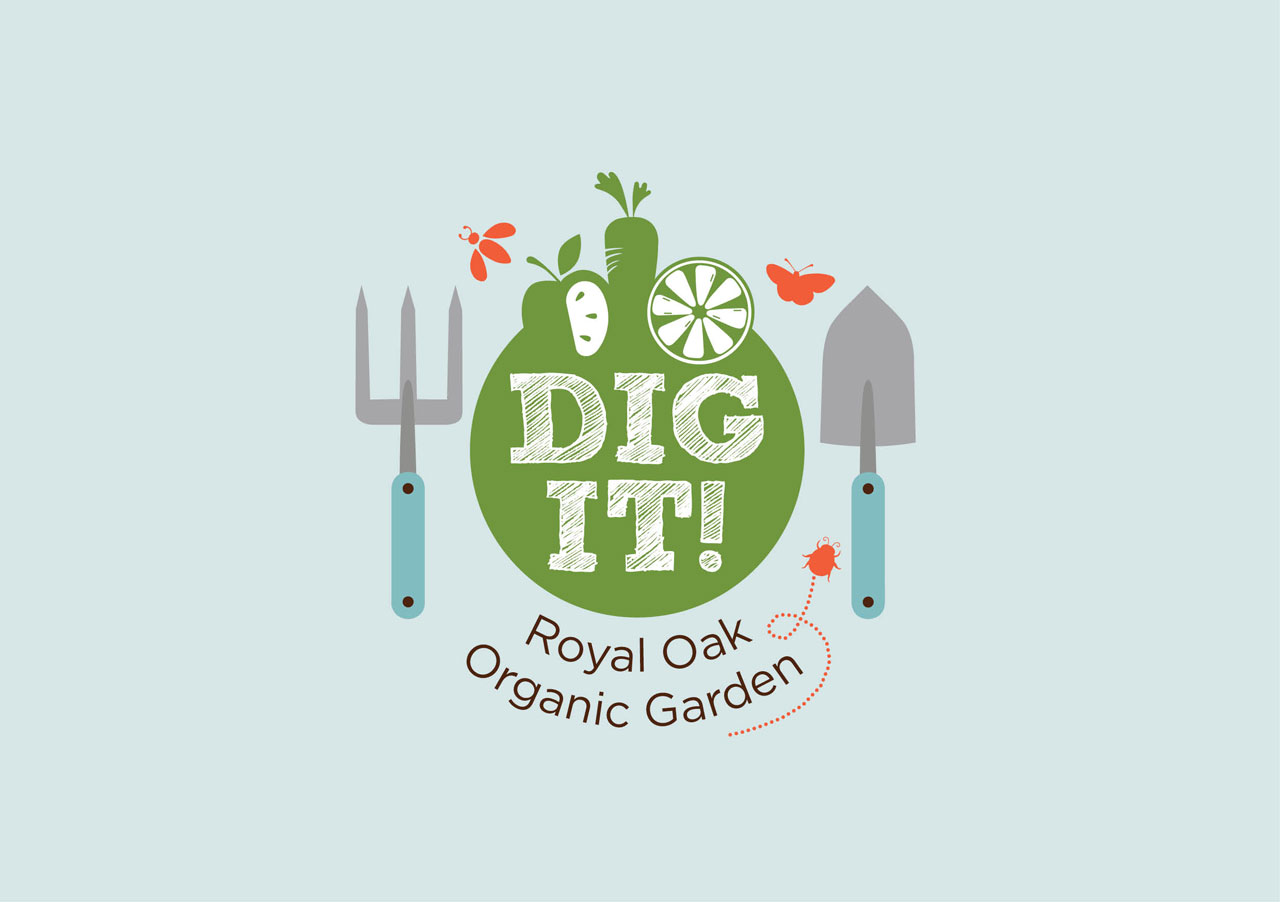 Dig It! Royal Oak Organic Garden
Project

The
Dig It! Royal Oak Organic Garden
is a busting leafy haven in the heart of Royal Oak, showcases organic gardening practices to locals, schools and community groups.  With the help of numerous grants and government support the gardens underwent a redesigned to make it more accessible for all. Along side the garden development they needed to evolve their brand communications to attract more community to the gardens and develop it as a learning hub.
Solution
We designed a completely new visual identity and then expanded that at to include marketing collateral.  The brief was to create a fun, friendly, inclusive brand communications.
Outcome
We helped Dig It! Royal Oak Organic Garden raise their profile and making them clearly visible in the community. Helping them widen their reach to new audiences, and reconnect with existing ones.
"I have worked with Emma for over five years now and would highly recommend her as a creative, professional and talented graphic designer. Emma has tremendous technical and artistic skill and a great ability to interpret a brief to deliver beyond your expectations. During the time we have worked together she has breathed life into an incredibly diverse range of mediums and media for our organisation. She has consistently delivered work to a really high standard and she's also a fantastic communicator and is extremely dedicated. Emma is a real pleasure to work with."
Lucy Green, Communications Manager
Client
Royal Oak Organic Garden
Industry
Gardening, Education

Work Completed
Logo Design
Flyers
Brochures
Books
Outdoor Signage
Powerpoint Template
EDMs