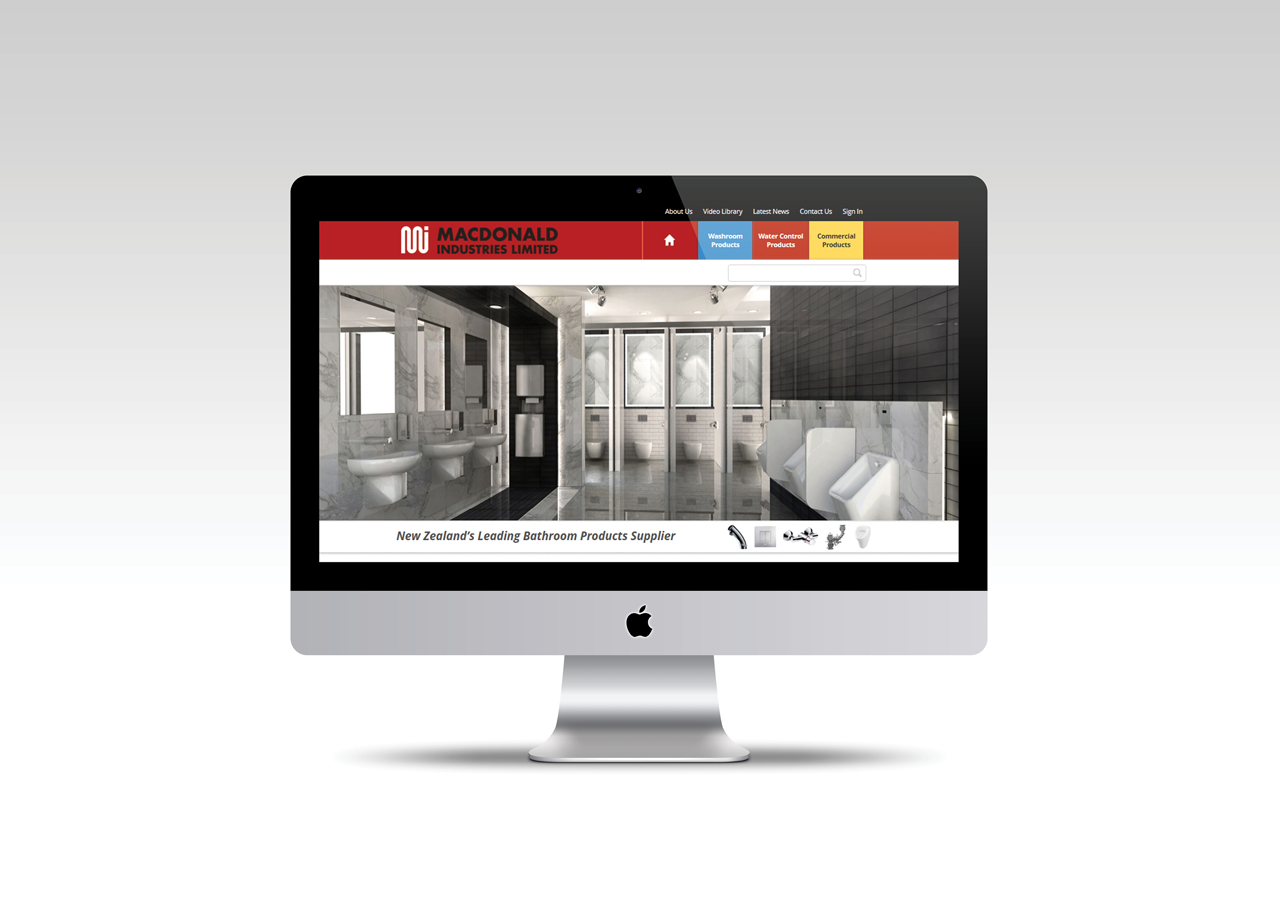 Project
MacDonald Industries is New Zealand's leading commercial bathroom products supplier. This family owned and operated company has grown considerably since starting out 50 years ago. Being a small company everything was done in-house and a designer was only engaged occasionally before I started helping out.
Solution
I started working with MacDonald Industries about 8 years ago to help with Design and Marketing. Working with a set weekly design budget I allocated a few hours a week to start updated the marketing material as we went. This meant starting at the basics and getting those right. Making sure all products were photographed or rendered to a high standard and drawings all in a template style. Following this we updated the Tech Data sheets and Installation Instructions. Added a new website and more recently social media plans and digital marketing.
Outcome
The end result is a coherent set of marketing material that can be used to continually moved forward as budget allows.

Client
MacDonald Industries
Industry
Bathroom Products
Work Completed
Tech Data Templates
Installation Instructions Templates
Technical Drawings
Render concepts
Photography
Brochures
EDMs
MailChimp Newsletter
Pull up Banners
Marketing Material
Social Media
Case Studies
Eboss Articles
Worked with Koda Web Design to develop new website